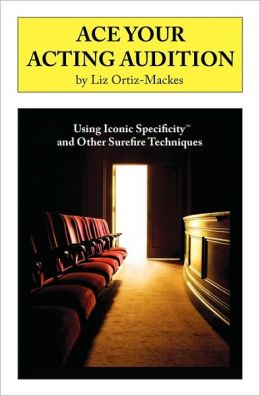 In 2009, Liz Ortiz-Mackes authored a ground-breaking book on the auditioning process.
"Ace Your Acting Audition" shows you how to bring your 'A-Game' to every audition using Iconic Specificity™ and other surefire techniques. Liz writes with humor and honesty, drawing from her professional experience as a Casting Director as well as her teaching workshops for the SAG-AFTRA Foundation, the American Academy of Dramatic Arts, the New York Film Academy, The Performing Option, TVI among others. The book design and cover photography are by Cahill Connolly. The highly anticipated, expanded and updated second edition is due to be released by mid 2014.
"Ace Your Acting Audition" can be purchased locally in New York City at The Drama Book Shop.

You can also order online via Amazon.com or CreateSpace. Internationally, it can be purchased here: www.pickabook.com